Our Mission
The Colorado Environmental Film Festival celebrates the power of film to inspire, educate and motivate people to protect and preserve the environment.
Inspire
With a growing public interest in environmental issues, CEFF aims to inspire an appreciation for the importance of the natural world and highlight the urgent challenges facing today's environment.
Educate
CEFF helps audiences build the knowledge and skills they need to make environmentally responsible choices.
Motivate
CEFF motivates people to become environmental stewards and activists to help save our threatened planet.
Submit a Film
CEFF accepts films from around the world that showcase environmental themes and solutions. Submission window is open June-October each year.
Volunteer
Meet interesting and inspiring new friends, solve problems you never knew existed,  and feel exhilarated to be a part of a meaningful movement to change the world for the better!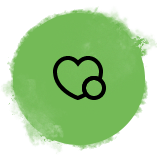 Donate
CEFF is a community 501(c)(3) non-profit organization run primarily by volunteers – we need your support to showcase the year's best environmental films in Colorado!
Attend
Be a part of the action, join our community of festival-goers and enjoy over 70 films in-person or virtually during the annual festival. Tickets go on sale in January.
Become a Fest Sponsor
The Colorado Environmental Film Festival provides a great opportunity for you to be a part of a unique community event, share your organization's mission, gain increased exposure for your support of environmental awareness, and connect with audiences from Golden, Denver, Boulder, and beyond.
Volunteer hours served in 2022
Films from over 35 Countries
CEFF 4 Classrooms
Explore our school-based program for classrooms to participate in FREE in-person or on-demand film screenings.
Parties
Enjoy local drinks and snacks while chatting with the CEFF community of film-lovers, filmmakers, and community organizations. 
Film Screenings
CEFF features over 75 films from around the world every year. Each screening pairs short and feature length films that are sure to inspire and motivate you!
Eco-Expo
Connect and get involved at the Eco-Expo to feel empowered and inspired, and add new tools to your environmental-action tool bag.