2024 Festival
February 22-25: Golden, CO
February 26-March 3: Online Encore!
Our Mission
The Colorado Environmental Film Festival celebrates the power of film to inspire, educate and motivate people to protect and preserve the environment.
Film Screenings
CEFF features over 60 films from around the world every year, pairing short and feature length films sure to inspire you!
*Select in-person screenings offer open captions or full English subtitles.
Online Encore Films
Missed a film over the festival weekend? Want to watch it again? Don't live nearby? Enjoy the films from home for one week only!
*All films in Online Encore offer captions.
CEFF 4 Classrooms
Explore our school-based program for classrooms to participate in FREE in-person or on-demand film screenings.
Eco-Expo
Connect and get involved at the Eco-Expo to feel empowered and inspired, and add new tools to your environmental-action tool bag.
Parties
Enjoy local drinks and snacks while chatting with the CEFF community of film-lovers, filmmakers, and community organizations. 
Submit a Film
CEFF accepts films from around the world that showcase environmental themes and solutions. Submission window is open June-October each year.
Volunteer
Meet interesting and inspiring new friends, solve problems you never knew existed,  and feel exhilarated to be a part of a meaningful movement to change the world for the better!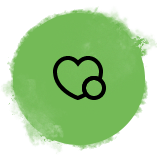 Donate
CEFF is a community 501(c)(3) non-profit organization run primarily by volunteers – we need your support to showcase the year's best environmental films in Colorado!
Attend
Be a part of the action, join our community of festival-goers and enjoy over 70 films in-person or virtually during the annual festival. Tickets go on sale in January.